Table of Contents
In the vast digital landscape of 2023, Effective SEO Strategies are the ultimate game-changer. Every click counts, and competition is tough. The secret ingredient that sets winners apart? It's Effective SEO Strategies in 2023, and guess what? You're on your way to success!
Get ready for a one-of-a-kind digital transformation! This article will help you enhance your online presence and advance your website. By implementing effective SEO tactics, you can boost your search engine research pages(SERP), attract targeted traffic, and achieve your business goals. It's time to make your dream a reality with the untapped potential of SEO.
On-Page SEO
Improving your website's on-page SEO is essential to boost visibility and rank higher in search engine results. Optimise every element, including title tags and content, to increase organic traffic to your website.
Optimise title tags by keeping them brief and engaging with relevant keywords. Each page needs a unique title tag. Craft compelling meta descriptions that summarise your content (up to 160 characters) and include relevant keywords to encourage visitors to check out your site.
Use header tags like H1, H2, and H3 to organise your content for better readability and SEO. Make sure your keywords are naturally incorporated.
If you want to enhance your website's SEO, it's important to ensure that your URLs are easily read and accurately reflect the content they lead to. Keep the number of parameters to a minimum and try to include relevant keywords at the start of the URL. This will help users find and navigate through your content more easily.
For effective website content, consider these tips: research appropriate keywords and use them organically, organise information with subheadings and bullet points, and ensure relevance by addressing customer inquiries and providing valuable solutions. This establishes credibility and improves search engine rankings.
To enhance your website's search engine optimisation, you can optimise the images on your site by compressing them and using JPEG or PNG formats. Additionally, adding descriptive alt tags can help improve accessibility and boost your search rankings.
Make your website mobile-friendly with a responsive design that delivers a smooth user experience. Optimise loading times on mobile platforms by employing browser caching, CSS and JavaScript minification, and image compression techniques.
To improve the user experience and enhance SEO, it's important to focus on internal linking and site navigation. Use descriptive anchor text when creating internal links, and keep your site navigation simple by including a sitemap and informative menu labels. This will help users easily find what they're looking for and improve your website's search ranking.
Off-Page SEO
Boost your website's online presence with effective off-page SEO. Optimise external factors to increase exposure, authority, and organic traffic. Discover essential strategies in this article.
Concentrate on off-page SEO by creating links and content to improve your website's ranking. Consider working with related websites to publish guest posts, and use ethical methods such as identifying broken links and studying your competitors' backlinks to obtain top-notch backlinks.
To effectively promote your content, utilise social media and distribution channels. Additionally, establish an online presence and encourage sharing. Consider submitting to reputable sites to expand your audience and increase traffic.
If you want to boost your off-page SEO and optimise your content, it's important to concentrate on relevant keywords. Make sure to optimise your backlinks by using precise anchor text, and keep track of any mentions of your brand to improve your visibility.
Utilise social media to connect with your audience and establish lasting relationships. Ensure timely responses to messages and comments, foster dialogue, and engage with influencers and professionals to broaden your brand's exposure. Work together with them on collaborations, endorsements, and promotion of content.
It's important to monitor your online reputation to ensure credibility. Encouraging positive feedback and responding kindly to negative reviews is key. Additionally, engaging with brand mentions can increase visibility and help build strong relationships.
Technical SEO
Improving the technical components of your website can enhance its functionality and user experience. Critical strategies for technical SEO include optimising speed, crawlability, and overall performance to facilitate effective search engine crawling and indexing.
To enhance your website's speed and performance, consider reducing code, compressing images, enabling browser caching, and using a Content Delivery Network (CDN) to distribute your content across servers worldwide.
Optimise your URL structure and use canonical tags to improve your website's SEO. Keep URLs simple and avoid excessive settings or numbers to help search engines understand page hierarchy and relevance.
Incorporating schema markup on your website can enhance your content's search engine comprehension, boosting your visibility in search results. Enable rich snippets to appear, highlighting essential details such as star ratings and photos.
To improve a website's search engine visibility, create an XML sitemap, optimise the robots.txt file, fix crawl issues and broken links, and use appropriate redirects.
Local SEO
For better local search ranking and customer attraction, focus on local SEO by optimising your Google My Business listing, keeping NAP information consistent, targeting local keywords, and utilising user reviews.
To improve the visibility of your local business on Google My Business, it is essential to claim and verify your listing. Ensure you fill out your profile with accurate information, select relevant categories, and share high-quality photos and videos. You should also encourage your customers to upload their photos as well.
To improve local SEO, it is important to ensure that your business's Name, Address, and Phone Number (NAP) are consistent across all online directories. Register with reputable directories and double-check that your NAP information is accurate and consistent. This will help your business appear more trustworthy and reliable to potential customers searching for your services online.
Boost your local search ranking by using relevant local keywords on your website. Research and incorporate keywords, including city, neighbourhood, or landmarks, into your content and meta descriptions. Also, optimise your title tags and meta descriptions with local keywords to improve your chances of ranking higher in local search results.
Collect reviews and ratings from happy clients to boost local SEO and trust. Encourage them to leave feedback on Google My Business or other review platforms. Respond promptly and courteously to all comments, expressing gratitude for positive feedback and resolving any issues.
Measuring and Analysing SEO Success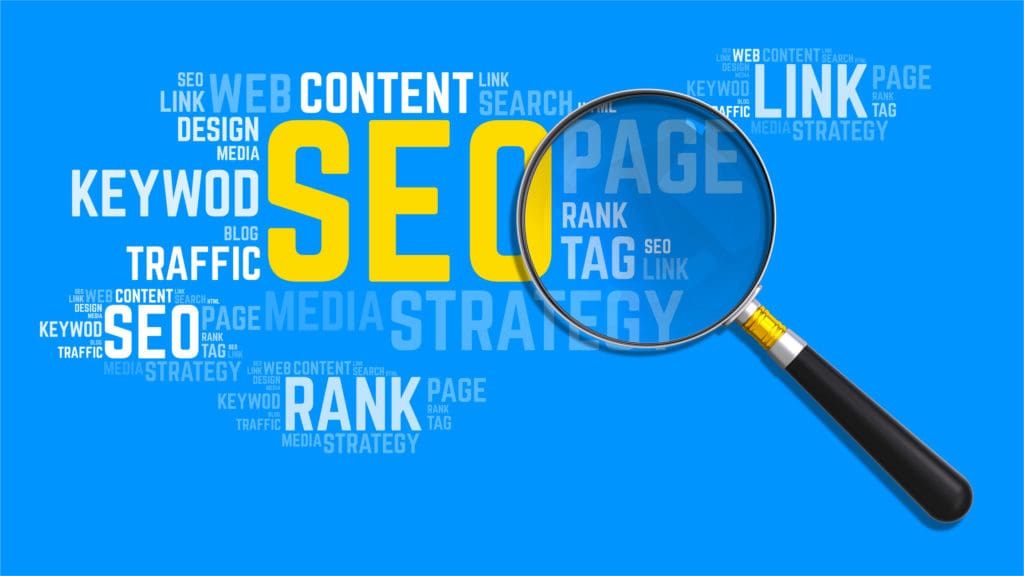 If you want to gauge the effectiveness of your SEO tactics, it's important to utilise tools such as Google Analytics and Search Console to analyse user behaviour, traffic, and rankings. These methods are crucial for assessing the success of your strategies.
Setting up Google Analytics and Google Search Console is recommended to monitor and analyse website data. This involves installing tracking code and setting up goals to ensure accurate insights. Additionally, verifying ownership in Search Console enables search performance analysis, and submitting a sitemap provides detailed data.
To improve your website's performance, analyse visitor behaviour using metrics like bounce rate, time spent, and conversion rate. High bounce rates may indicate content quality or relevance issues, while longer site visits suggest high engagement. Conversion rates track visitor actions.
Keep track of your backlinks and referral traffic to improve your website's SEO performance. Utilise tools such as Ahrefs, Moz, or SEMrush to evaluate your backlink profile. Examine your referral traffic sources, determine their quality and relevance, pinpoint the top domains, and adjust accordingly.
It is important to utilise data to optimise content and technical aspects to achieve good SEO results. This includes updating underperforming content and fixing technical issues like slow loading times or lack of mobile responsiveness.
It is important to utilise data to optimise content and technical aspects to achieve good SEO results. This includes updating underperforming content and fixing technical issues like slow loading times or lack of mobile responsiveness.
To effectively monitor the success of your SEO efforts, utilise tools such as SEMrush or Google Search Console to keep track of keyword rankings. Additionally, analyse organic traffic data in Google Analytics and adjust your tactics accordingly.
Staying Updated With SEO Trends
To achieve SEO success, staying on top of industry trends is crucial. Keep informed about algorithm changes, adjust your techniques accordingly, and identify important tools to stay updated.
Staying updated with SEO trends is crucial as it enables you to surpass your competitors, boost your rankings and visibility, and provide a better user experience by comprehending consumer preferences.
To keep abreast of the latest SEO trends, it is advisable to follow reliable websites such as Moz, Search Engine Journal, and Search Engine Land. Participating in online communities such as Reddit and Quora can also prove helpful. Additionally, subscribing to email lists and attending SEO conferences can provide valuable insights, helping you stay informed and enhance your knowledge.
To improve your search rankings, stay updated on algorithm changes, monitor website performance, prioritise user experience, and provide high-quality content. Follow credible sources and adjust based on metrics to create a seamless browsing experience and increase visibility.
In conclusion
Looking to enhance your online presence? Let's boost your SEO today! Our team of experts can guide you through the digital landscape using data-driven methods. Take action now to establish a trustworthy web presence that will attract your desired audience. Contact us to start and see your website soar to new heights!