Table of Contents
SEO tools are no sweat, but which are worth your time and money?
We've been in the SEO game for a while and have tried various tools. Some of them have been terrific, while others have not been helpful.
This blog article provides our top selections for the best SEO tools in 2023. We'll also advise you on how to pick the best gear for your needs.
So whether you're a novice or an experienced pro, keep reading to learn insider information on the finest SEO tools.
What Are SEO Tools?
SEO tools are applications or online resources created to help web admins, online marketers, and SEO specialists optimise their clients' websites for search engines.
The success and overall health of your website are monitored and reported on by SEO tools. They help you find opportunities, flaws, or issues that keep you from appearing and being seen in the SERPs.
The most popular is software as a service (SaaS) options that may be utilised online with a monthly subscription. With Google's algorithm changing, you must have various SEO tools. Marketers may get a lot of information from their work. They provide multiple services, including backlink analysis and more.
Why Engage SEO Tools?
SEO is also essential for creating and distributing content your target audience finds valuable and entertaining.
No matter how inventive a website is, all the efforts are for nothing if it does not get enough traffic. SEO is crucial to increase your website's exposure, which results in more visitors and a chance to turn prospects into customers.
When managing several websites, SEO tools may be used to evaluate each site's performance. Business owners who operate many websites manually analyse a lot of data in spreadsheets. However, SEO software can save work hours and produce precise data instantly.
SEO and search engines go hand in hand. Many SEO options are available to assist millions of organisations in enhancing their online presence and sustaining their competitiveness. All kinds of businesses, big and small, use SEO technologies. Tools for SEO improve company performance by increasing website traffic, which directly impacts the money websites earn. They are essential for every business that wants to expand its clientele and have an optimised website.
Choosing The Best SEO Software
Considering a few criteria before choosing the finest SEO software would be best. Start by thinking about your objectives and your strategy for achieving them. For instance, you must ensure that the SEO tool is compatible with your website's content management system, such as WordPress or Wix, if you want to alter site features like meta descriptions, copy, and title tags to boost your ranking in search results.
Another thing to consider is whether you require ongoing SEO support since many of the top SEO tools come with features that help you make long-term improvements to your website through continual optimisations, site audits, and reports. Not all, though, were developed with this goal in mind. Some are designed to aid in your improved keyword selection and the creation of SEO-friendly content around those keywords.
Top SEO Tools Of 2023
As you can see, the top SEO tools assist you in determining which keywords to target and the most effective methods for ranking for them. Selecting the best SEO tools from today's vast selection might be challenging.
For various use scenarios, we're offering SEO tools that have been tried, tested, and proven beneficial.
SEMrush
SEMrush is a renowned complete SEO tool that offers a variety of features for web page optimization. Here are some of the main attributes and abilities that SEMrush provides:
Keyword research: In-depth keyword research is possible using SEMrush to find relevant keywords, search volume, keyword difficulty, and similar keywords. This aids in keyword research for SEO efforts and content optimisation for websites.
Competitor Analysis: SEMrush lets you research your rivals' websites and marketing tactics. This includes identifying their most effective organic and paid keywords, backlinks, and marketing tactics.
Backlink study: A thorough analysis of a website's backlink profile is provided by SEMrush. Backlinks, anchor texts, referring domains, and poisonous or low-quality backlinks that can have a detrimental effect on the SEO of your site can all be found and evaluated.
Site Audit: SEMrush's site audit operates aids in locating technical SEO problems with your website, such as broken links, missing meta descriptions, duplicate content, and sluggish page loads.
Rank tracking: Using SEMrush, you may monitor the evolution of your website's position in search results for particular keywords. With this tool's help, you can track your SEO development, spot ranking patterns, and take well-informed actions to raise your ranks.
Content Marketing: SEMrush analyses the performance of certain web pages to provide insights about content marketing strategy. It advises improving content, finding high-performing sites, and finding fresh content concepts.
Research advertising: SEMrush's advertising research services may help you evaluate and improve your online marketing initiatives. Discovering effective keywords for pay-per-click (PPC) campaigns, keeping an eye on the advertising tactics of your rivals, and examining ad copy and landing sites are all possible.
Social Media Management: SEMrush provides tools that allow users to plan and publish posts, track mentions, analyse social media performance, and keep tabs on rival brands' social media activity.
SEMrush is a potent SEO tool that may help you raise the search engine ranking of your web page overall. But completing your homework is crucial, and verifying that it's the best tool for your requirements.
Ahrefs
Ahrefs is a collection of SEO tools that includes applications for link-building, keyword research, competition analysis, rank tracking, and site audits. The majority of Ahrefs' features were created with marketers in mind. Ahrefs primarily examine a website's link profile, keyword positions, and SEO health. Ahrefs may also be used to find Amazon, YouTube, and Google keywords.
And many people use Ahrefs to locate the material that has performed well (regarding social shares and links) on a specific subject.
Ahrefs is mostly used by:
Owners of small businesses that perform SEO on their websites
firms who specialise in SEO and have many clients
"In-house" marketers manage the website's marketing for their employer
Affiliate marketers that operate many websites
SEO experts that provide clients with advice on their SEO tactics.
Moz Pro
A strong tool, Moz Pro, may raise your website's search engine rating. It's crucial to remember that Moz Pro is not a panacea. To see results, it's still essential to produce top-notch content and increase the number of backlinks pointing to your website.
You may use the free plan from Moz Pro to access some fundamental features. But you must subscribe to a premium subscription to use all the features. The entry-level paid plans cost $99 a month.
The benefits and drawbacks of Moz Pro are listed below:
Benefits:
Wide selection of features: Moz Pro includes various tools that can help you raise the ranking of your website in search engines.
User-friendly interface: Moz Pro is simple to use, even for beginners, thanks to its user-friendly interface.
Reports in-depth: Moz Pro offers in-depth information that will help you keep track of your progress and identify areas where you need to improve.
The Domain Authority (DA) statistic from Moz Pro is a well-liked tool for gauging the quality of a website's backlink profile.
Cons:
Pricey: The most expensive plans for Moz Pro may be rather expensive.
It can be overwhelming: Moz Pro's sheer feature set may be too much for certain customers.
Not as user-friendly for beginners as other tools: Some alternative SEO tools may be more user-friendly for beginners than Moz Pro.
Moz Pro is a potent SEO tool that may assist you in raising the search engine rating of your website. But it's crucial to complete your homework and confirm that it's the best tool for your requirements.
Google Search Console
Google Search Console is a free online tool that helps web admins and SEO specialists track, maintain and troubleshoot their website visibility in Google Search results. It offers a variety of information on how Google views your website, which you can utilise to enhance your SEO plan.
Benefits
Increasing your site's visibility in search results: GSC may assist you in identifying and resolving indexing issues, which may make your site more visible in search results.
Increased click-through rate (CTR): GSC may assist you in identifying pages that have a low CTR, enabling you to update the content on those pages and make them more user-friendly.
More effective mobile usability: GSC can help you monitor how effectively your site works on mobile devices and see any issues that need to be solved.
Prior intimation for errors: GSC will notify you if Google discovers any problems on your website, such as spyware or broken links. This allows you to correct the faults before they negatively impact your users.
SEO knowledge: GSC offers a plethora of information about how Google perceives your website that may be utilised to enhance your SEO approach.
Use Google Search Console if you're serious about increasing the visibility of your website in search results. You may use it for free, and it can give you helpful data that will enable you to enhance the functionality of your website.
Google Analytics 4 (GA 4)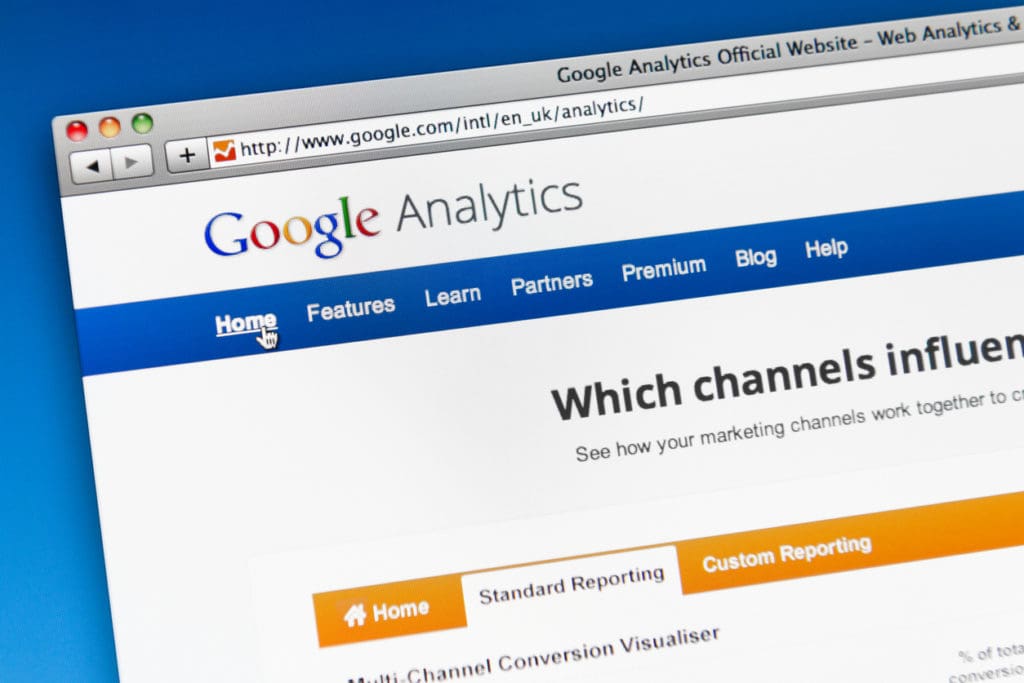 The most recent release of Google Analytics is called Google Analytics 4 (GA4). It is an analytics solution with a stronger privacy focus that uses events to understand your website and app users better.
The most recent version of Google Analytics, Universal Analytics (UA), significantly differs from GA4. UA records visitors based on their sessions on your website or app because it is session-based. Contrarily, event-driven GA4 records people based on their interactions with your website or app. The different tracking models have several effects on how you use GA4. For instance, the same session-based reports you can view in UA won't be available in GA4. Understand how visitors interact with your website or app.
The way GA4 and UA handle privacy is a significant additional distinction.
Unlike UA, GA4 is meant to place a greater emphasis on privacy. Because of this, GA4 does not follow users between devices and gathers less information about users.
You don't have to convert to GA4 if you're already using UA immediately. However, Google will soon stop supporting UA, so it would be wise to switch to GA4.
Google Keyword Planner
Google Keyword Planner: What Is It?
The free Google Keyword Planner tool aids digital marketers in their research tasks, often used for paid and organic search advertising.
It highlights many "keywords" or "search phrases and terms" connected to your company.
With the help of Keyword Planner, you can determine the monthly search volume for certain keywords and how much it would cost to use paid advertising to target such terms.
Although Keyword Planner was created with paid search campaigns in mind, other uses for the programme go beyond search engine marketing (SEM).
For years, SEO experts have used this free tool as a resource for keyword research.
How Does Google Keyword Planner Help With SEO?
Search for keyword insights for free with Google Keyword Planner.
While many programmes demand a monthly fee, you may undertake some keyword research using Keyword Planner, which is a free option.
There are several perks to using Keyword Planner, one of which is the opportunity to discover new keywords that are pertinent to your goal and how frequently users look for them each month.
If you need access to any paid tools, Keyword Planner can assist you in determining the aspects that are most crucial to you in a keyword research tool so that you know what to look for later on when comparing options.
Google Keyword Planner: How to Use It for SEO
Let's go through how to set up Keyword Planner to go one step closer to your keyword research goal.
Open A Account
To use Google Keyword Planner, you need to have a Google account.
You need to sign in if you already have an account.
Log In
Open Keyword Planner after creating your new account.
Select A Task
When logging into Keyword Planner, you will see two choices: "discover new keywords" and "get search volume and forecasts."
Jump in and test one if you need help deciding which choice to make!
Find fresh keyword ideas.
Finding new keywords is a fantastic way to increase the keywords, phrases, or themes you cover for your domain. Also, you may utilise a domain's URL to assist in weed out ideas that aren't relevant to your company.
Get Forecasts For Search Volume
This user interface (UI) matches the "discover new keywords" UI quite well.
One of the most significant distinctions is that you are entering the keyword(s) you wish to study explicitly, whereas the Discover tool provides you with other suggestions.
Define Your Standards
Now for the enjoyable part! There are two ways for you to start your search.
Using keywords or a website URL as the starting point for a search. If your website is brand-new and you know of any industry rivals, you could use their success to guide your strategy.
This is an excellent opportunity to use the "Start with a website" function.
It allows drilling down to a certain page and area or the full website.
Obtain Your Data
We'll use the [cookies] "Discover new keywords" feature to see what data we can collect. As you can see, Keyword Planner gives us keyword information and associated concepts for the phrase "cookies".
You may modify the location and date range, broaden the search's reach, and narrow your selections to acquire a deeper knowledge.
Start achieving your objectives today by using Google Keyword Planner!
SEO Rank Math!
With the help of search engines like Google, you can ensure that as many people as possible see your website by using search engine optimisation (SEO). No of their level of experience, anybody can easily increase the SEO of their content with the help of Rank Math SEO, a potent SEO plugin for WordPress. Rank Math, a WordPress plugin company with Indian roots that was founded in 2018, has amassed over 1 million active users since its debut.
How to Install the SEO Plugin for Rank Math?
Installing Rank Math from your website's WordPress account is the easiest way. Hover over the Plugins option in the WordPress menu and then select the Add New option.
Significance of Rank Math SEO
An intuitive dashboard
The first distinguishing quality of Rank Math is its user interface, which is clear and uncomplicated. The dashboard offers you a tonne of fantastic metrics that you can use to enhance the content on your website. It also has wonderful visualisation tools, is simple to use, and has options that are simple to modify.
On-Page SEO Visualisation Interface
The user interface is simple but efficient. Using easily accessible information, the plugin helps you improve your content's on-page SEO while still in the text editor. It does this by displaying important information about your SEO content alongside the article in real-time. It provides a score between 0 and 100, with a green number indicating that you have scored more than 80 points.
Highly developed keyword optimisation
You can examine keyword research from the Rank Math dashboard and the fantastic in-editor SEO optimisation. Your site's frequency in search results, the overall number of keywords it ranks for, the number of hits it receives, and other information are all available.
Setting Up Rank Math
Put the Rank Math plugin in place and turn it on.
This may be done from the WordPress admin dashboard by selecting Plugins > Add New and typing "Rank Math" into the search bar. Once you've located it, select Install Now, then select Activate.
Activate the Rank Math Setup Wizard.
The Rank Math Setup Wizard must be launched once the plugin has been activated. The plugin installation and SEO setting configuration are both walked through by this wizard.
Set up your SEO preferences.
You may customise a large selection of SEO parameters with the Rank Math plugin. These options allow you to manage how search engines index your website, how your pages are shown in search results, and more.
Put Rank Math to use. After setting up your SEO settings, you can use Rank Math to begin search engine optimisation of your website. Several capabilities provided by the plugin, including keyword research, title and meta tag optimisation, and XML sitemap production, can help with enhancing the SEO of your website.
Google Trends
Google Trends is a helpful search trends tool that displays the frequency with which a certain search phrase is entered into the Google search engine about the overall amount of searches made on the website over a specified time. Search volume spikes caused by events may be seen using Google Trends, which can also be used for comparative keyword research.
Just how does Google Trends operate?
You can study Google Trends from the top down by using the tool, checking what searches are trending currently, and then delving into a subject for further details.
About Hurricane Irma, for instance, Google Trends recently published data on the top relevant search phrases across the United States and the top "how to" search terms in Florida.
You can also type a search word into the tool's search box at the top to see how the volume of searches for that term has changed over time and in various places. For more granular statistics, alter the region, time, category or industry, and search engine (web, news, commerce, or YouTube).
Data about Google's search patterns may be beneficial to advertisers. For example, if you operate a seasonal firm, you'll want to increase your marketing efforts when search phrases related to your industry are popular.
Conclusion
Any website owner or SEO specialist may benefit from SEO tools. They may assist you with boosting your website's exposure in search results, increasing site traffic, and monitoring your SEO progress.
We discussed some of the most well-liked SEO tools in this blog article, such as Google Search Console, Google Keyword Planner, and Google Trends. Additionally, we spoke about some of the advantages of utilising SEO tools and how to start using them.