Gmail is one of the most popular email services on the planet. But Gmail isn't just for personal use: it's a powerful tool for your business too.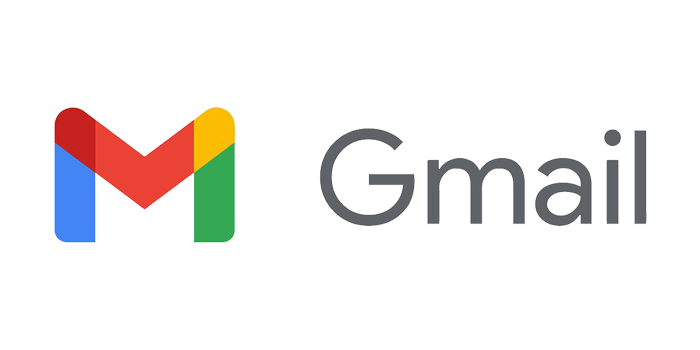 It is one of the most widely used email services by people today, with an estimated 1.5 billion users worldwide, including business professionals, students, and military personnel. Now you may wonder whether Gmail plays that much important role in the business!
The Gmail interface is similar to that of Google's web-based email service. It can be accessed from any computer with a web browser or mobile device with an Internet connection.
Gmail has several features that make sending, receiving, and organising email messages convenient.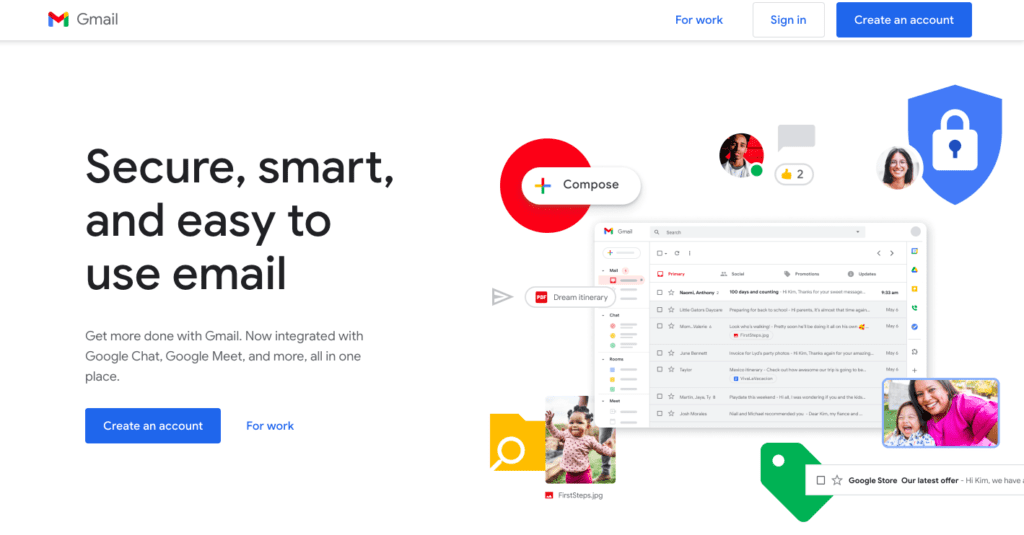 But do you know Gmail also offers many cool features for businesses to increase their visibility and growth?
1. Get Email at your domain.
You can build customer trust by having Email in your domain name. For Example yourname@yourcomapnyname.com
Can create Email groups for each department of your company. For Example, sales@yourcompanyname, hr@yourcompanyname.
2. Managing Google tools, security and services
Google provides many business tools and other services with fantastic features to increase your business growth and success.
For Example,
Google Business tools
Chrome devices
Groups
Passwords strength monitoring
Verifications
Files from drive
Likewise, many tools and services with unique features are available on Google. But to access any of that, you need a Gmail account. With a Gmail account, you can manage and access all your google services from any device.
3. Manage your organisation with advanced security
By providing each employee with their work google account, you can manage them easily.
You can keep your data secured by restricting access to certain actions.
By controlling whom to add and remove from your organisation, you can keep your data away from security risks.
4. Email Marketing
It helps inform your customers of new products, discounts, and services. It is used for education by providing valuable content that keeps your audience engaged with your brand between purchases.
Is Email Marketing still aids growing your business in 2022?
Many people may wonder if Email marketing still has its charm. The answer is YES. Email marketing is still one of the most effective ways to promote your business among potential customers and increase ROI profitably.
Benefits of Email Marketing
Comparatively cheap
Higher conversion rates
Higher ROI
Customer engagement
More brand visibility among customers
5. Enough storage space
When you use Gmail for business, you get a lot of storage space – 25GB, to be exact.
This is way more than what you would get if you used a client program for your emails, like Outlook.
With Gmail, you can store many email messages and large files without worrying about running out of space on a corporate server or hard drive.
6. Syncing with multiple facilities
We can sync Gmail accounts easily with multiple platforms like Microsoft Outlook etc are popular among businesses.
Employees who use these devices can quickly and easily access Gmail messages, boosting their productivity. Gmail users can also be signed in on multiple devices and Google Apps.
All of that and much more in a single account!
Though Gmail is one of the main tools for your business, there are many other eminent tools with specific roles that aid in your organisation's growth. Feel free to contact us to gain more information in growing your business. We are excited and happy to be in touch with you!