According to a study by Inter-growth, 61% of B2B marketers believe SEO drives more leads and sales than any other marketing strategy. This means that SEO is incredibly important to your business's success. If you don't optimise your site, no one will find it.
Need more clarity? Get cosy! Grab a blanket, make some popcorn, and settle in. Now let's get started! This blog will help you understand the concept of SEO and why your website needs it.
What is SEO?
SEO, or Search Engine Optimization, is the foundation of any business, as it helps to drive web traffic and increases your website's visibility in Search Engine Results Pages (SERPs). The higher your site ranks in the SERPs, the more likely people will find and visit your business. Wanna know more about SEO? Visit Beginner's Guide to Search Engine Optimization (SEO) to clearly understand SEO and how it works.
1. SEO is an investment in your future
SEO isn't just a buzzword — it's the future of how people find information and businesses get new leads. SEO isn't just for techies anymore; it's for everyone.
It is an investment in your future because it's a long-term strategy that can help in drive organic traffic to your website when you cannot do so.
It can be difficult to "see" the results of increased traffic and revenue right away. The growth is much more visible when measured over time, often up to a year later.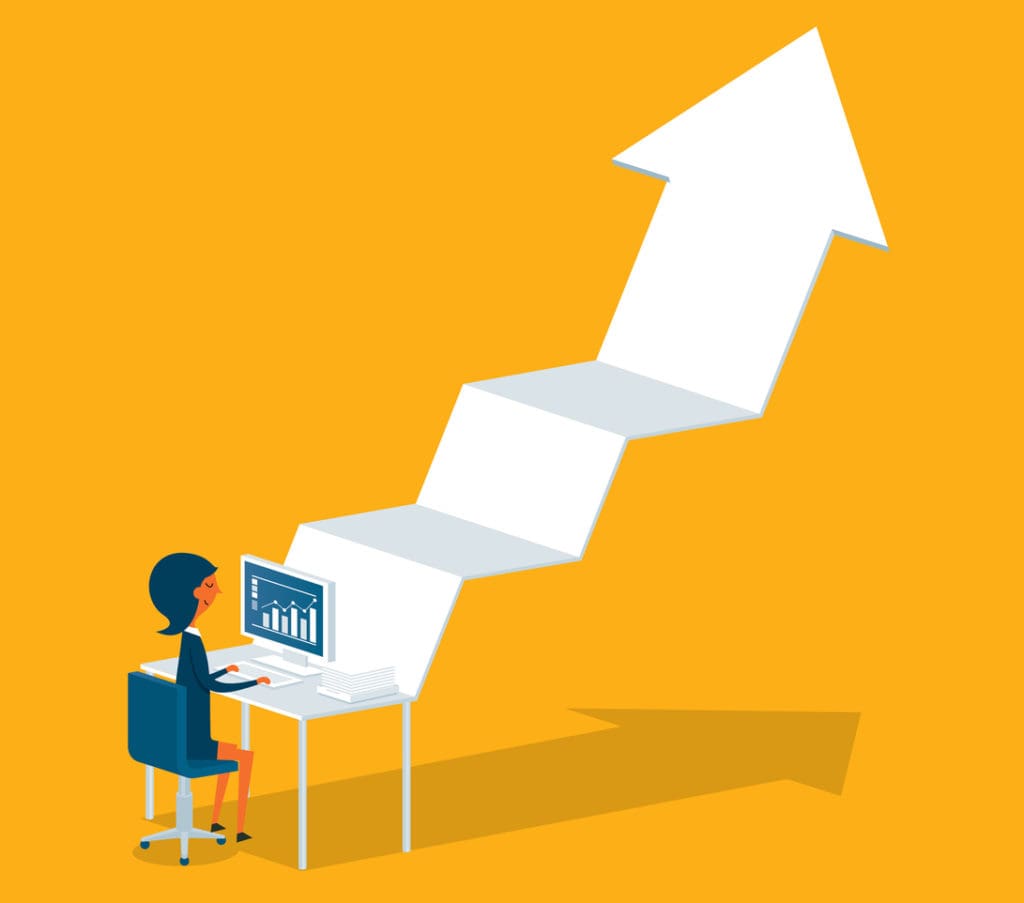 2. SEO reduces marketing costs and boosts ROI
SEO is an effective way to increase brand awareness and establish strong online visibility. It can also help you rank higher on Search Engine Results Pages, which will redirect traffic to your website.
This can cause more qualified leads for your business and reduce the number of marketing expenses that you have to spend. SEO also reduces dependency on paid advertisement methods because it generates organic traffic that converts at a higher rate.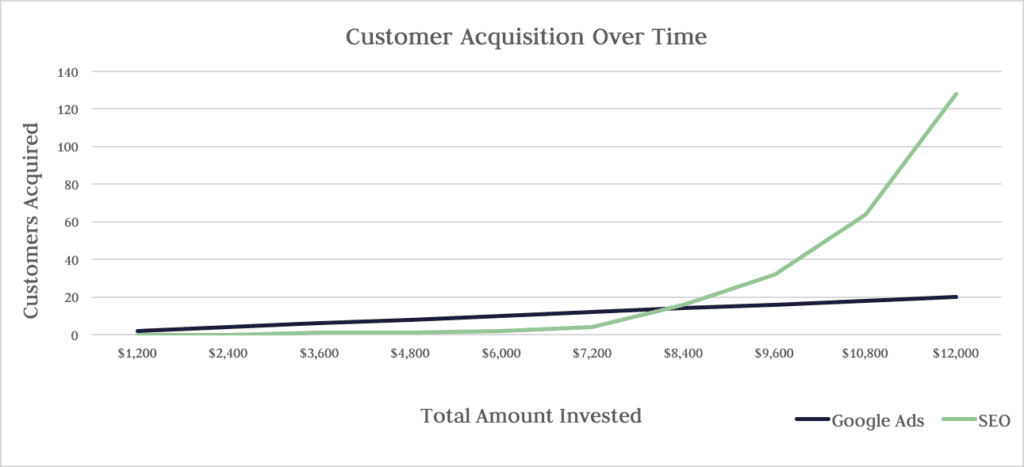 This graph shows that the ROI (Return on investment) using SEO is drastically increased compared to Google ads ROI.
The graph shown above by Inter-Growth compares the ROI of SEO and Google Ads. As you can see, SEO provides a higher ROI than Google Ads, proving that it is a better option for increasing your company's profits with reduced investment.
As more and more companies are turning to SEO to promote their businesses online, we're seeing a reduction in marketing costs and an increase in the Cost Per Click (CPC) of Google Ads.
This is because SEO provides a more targeted approach to advertising, which leads to better ROI for your businesses. Do you want to achieve better ROI for your business with reduced marketing costs? Feel free to contact us.
3. SEO increases quality traffic to your website
SEO affects the visibility of your content in unpaid search engine results. If Organic traffic is your aim, you need to ensure that your website is indexed and crawled by Googlebot, and then they will rank you accordingly.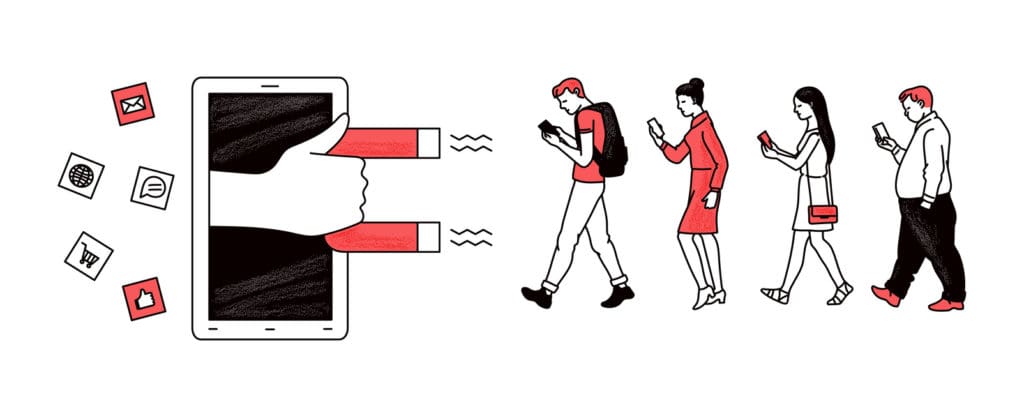 To achieve such organic traffic, you should know 3 key strategies mentioned below:
Create high-quality content
Keywords analysis
Internal Link building
By mastering these factors, you can increase your site's visibility and attract more potential customers through SEO.
4. You can build authority and credibility for your business
Website ranking on search engines is one way of building trust and credibility with potential customers. When your site ranks higher, it tells people you're a credible source and that they can trust your business.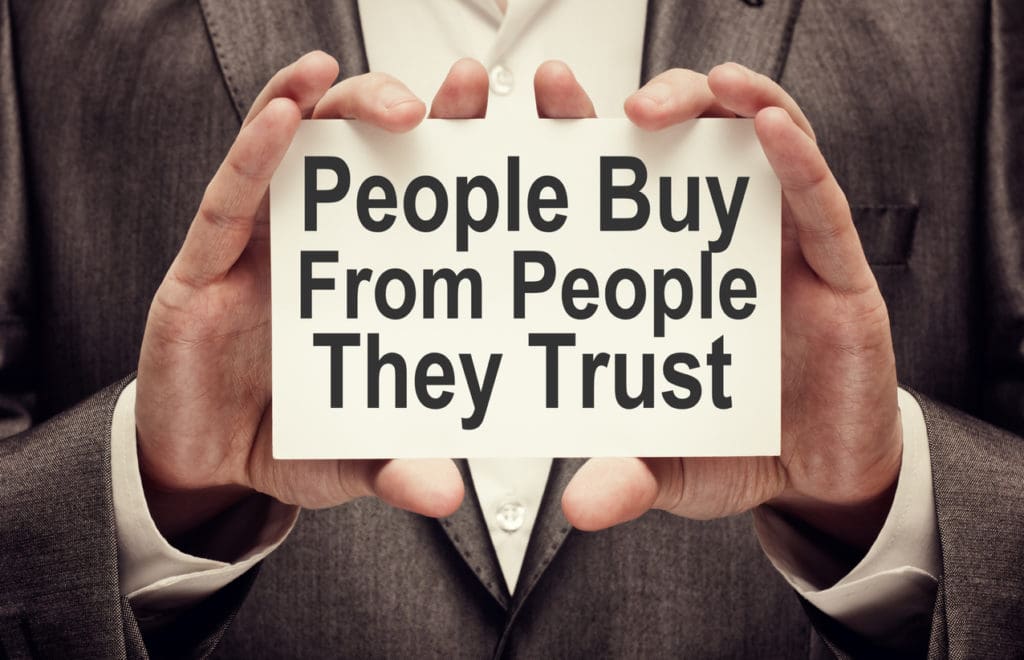 If you want people to see you as an authority in your field, you must ensure your website has the exact content they're looking for. By providing relevant and accurate information, you'll earn the trust and respect of your readers that leads.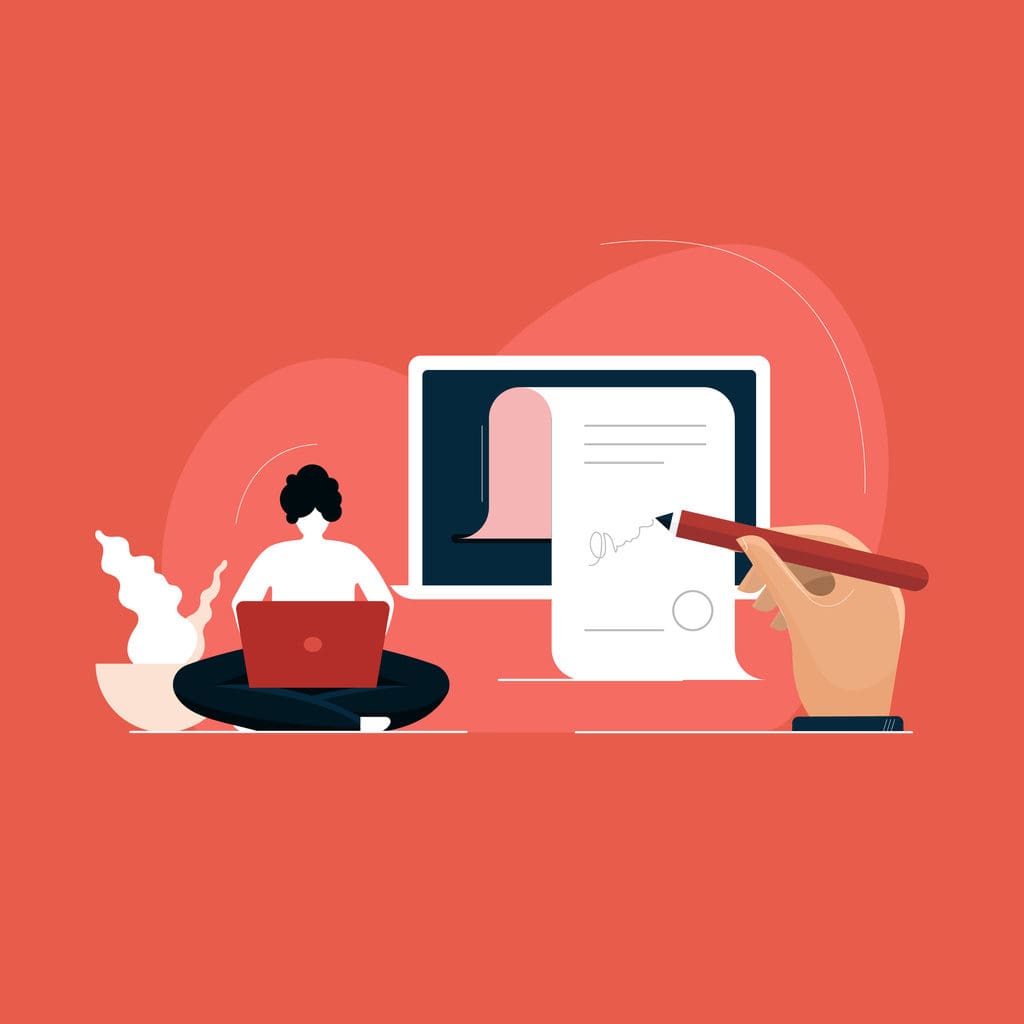 This credibility and authority will help in driving organic traffic to your website.
5. Increased visibility for your business
By following the below-mentioned SEO strategies, you can increase the visibility of your business.
Increasing the frequency of content posting
Posting on social media sites
Engaging with other businesses and clients
Conclusion: Use these 5 Reasons Every Business Needs SEO
SEO has become an integral part of marketing. It is a powerful strategy that can help drive organic traffic and convert it to rankings and conversions.
SEO is not just a performance tool; it also helps in lead generation. More leads mean more revenue for the business. It can also bring in new clients if you focus on the content marketing aspect of your business.
This article discusses 5 reasons every business needs SEO – from traffic to conversions to lead generation and revenue generation. We hope you are convinced enough to take action now! Decided to approach an SEO specialist for your business growth? Enquire now!